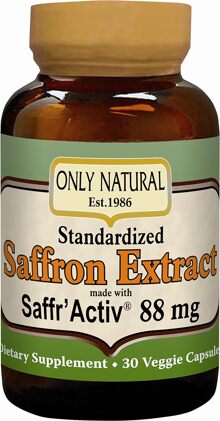 Only Natural Saffron Extract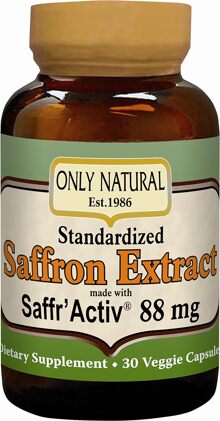 Only Natural Saffron Extract
Only Natural Saffron Extract Description
Standardized
Made with Saffr'Active 88.5mg
The ancient spice saffron has been revered for centuries for it's health promoting properties and distinct flavor. The active compound (crocin) may be a healthy addition to the diet for individuals with neuro-degenerative disorders, memory loss, low libido, inflammation, obesity and arthritic conditions. It may assist in the maintenance of chloesterol levels already within normal range. Only Natural's Saffron Extract is made from clinically tested Saffr'Acitv.
Directions
As a dietary supplement take one (1) vegetable capsule once daily or as directed by your health care practitioner.
Free Of Yeast, corn, wheat, gluten, starch preservatives, artificial flavor & color. Disclaimer These statements have not been evaluated by the FDA. These products are not intended to diagnose, treat, cure, or prevent any disease.