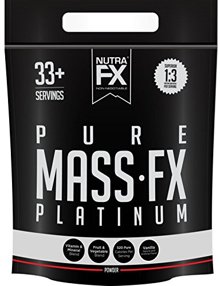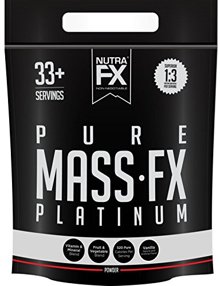 HIGH-QUALITY PURE PROTEIN - No other protein powder compares to the quality of NutraFX. Manufactured in cGMP and FDA approved facility in the USA. Our products are highly regulated for quality, and we offer a money-back satisfaction guarantee.

LOW-CARB & LOW-FAT - Only 2 g of fat and 5 g of sugar per serving, we take pride in creating the purest protein available. No aspartame or fillers, just naturally occurring amino acids to stimulate massive muscle growth and fight cravings.

DELICIOUS FLAVOR - No chalky aftertaste and easy to mix. NutraFX Whey Protein in Vanilla Cream is just as delicious as it is nutritious. Drinking your protein shake can be a tasty treat instead of a chore.

GROWTH & RECOVERY - Amp up your muscle building with pure whey protein to help stimulate lean muscle growth and promote faster recovery. Supply your body with the amino acids it needs to kick into high gear.

RAPID ABSORPTION - Fast delivery and absorption straight into your muscles to stimulate fat loss and lean muscle mass growth. Pre or post workout, NutraFx Whey Protein gets you the results you crave.
More