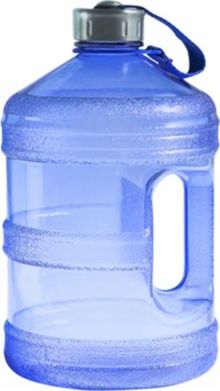 New Wave Enviro Round Bottle With Handle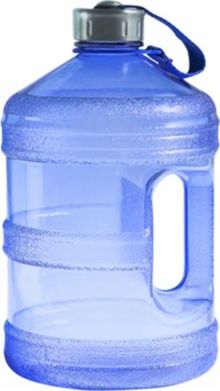 New Wave Enviro Round Bottle With Handle
Our 1 Gallon Round Bottle makes refrigerating and transporting water easy. This strong, durable shape is also great for those who play sports in hot temperatures. Perfect to take to football practice, a soccer game, marching band practice and any outdoor activity. Holds enough to meet the daily water requirements of two people.
Dimensions:
6-5/8" diameter x 11'5-8" tall
FAQS
Does this material contain BPA?
No BPA is used to produce this material.
Is the bottle rigid?
Yes, it is a glass like material that holds its shapes and will not shatter.
Is it easy to drink from with a sports cap?
Because the material is glass like, it cannot easily be squeezed. In order to achieve a smooth water flow, New Wave Enviro offers this product with its unique air intake cap.
How do I clean the bottle?
We hand wash ours with detergent or a cap full of white vinegar, baking soda or dish soap and tap water. Dishwashers with heat in excess of 120 degrees may warp the bottle. The cap can be cleaned in a dishwasher.
Can I put the bottle in my freezer?
We do not recommend freezing as frozen water expands and could crack the bottle. The 48mm mouth is large enough to put ice cubes in.