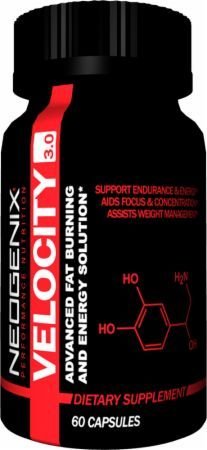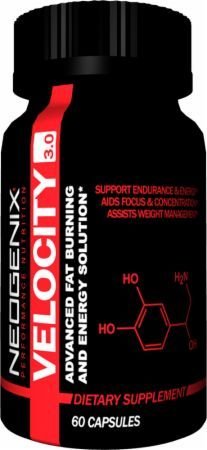 Velocity 3.0 is the next generation "jitter free" stimulant designed to give you a steady rush of pure adrenaline - stimulating your mind, body, and soul. Until now, there has never been such a clean feeling energy product. The mental effects can be best described as a progressive support in mood . The energizing effect is like nothing else; the steady surge of energy quickly enhances strength, power, endurance, stamina, and mental focus while stimulating fat loss.
Velocity 3.0 was designed to propel you the throughout the day while also stimulating you for your most intense workouts. It provides you with the optimum amounts of energy and focus to excel at any task. By design, Velocity 3.0 can effectively boost energy levels for up to eight hours from a single dose making it the ideal energy supplement for once a day dosing.
Whether you are looking for an all day energy boost, a way to incinerate body fat, or just a pre-workout energy rush, Velocity 3.0 is the only choice.