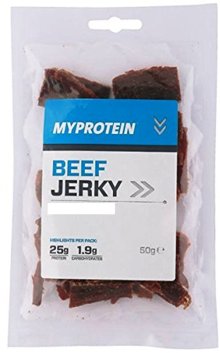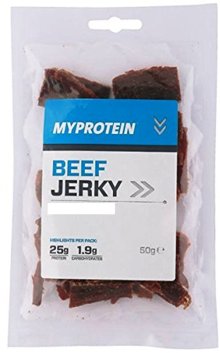 Myprotein's Beef Jerky uses the finest cuts of beef to produce tender and succulent bite-size strips of beef jerky which are refined, seasoned and then air-dried to deliver a high protein snack.
The Jerky is available in three delicious flavors which include; Peppered, Teriyaki and Original. Each flavor has been individually seasoned to taste to help deliver a succulent and flavorsome beef snack for when on the go.
Each 1oz serving of beef jerky provides 16g protein which makes it ideal as a recovery snack or to eat throughout the day to increase your daily protein consumption. This tasty beef jerky is also low in saturated fats and free of any trans fats. *
*These statements have not been evaluated by the Food and Drug Administration. This product is not intended to diagnose, treat, cure or prevent any disease.