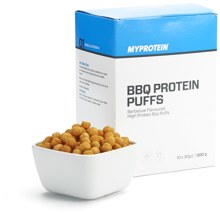 Myprotein BBQ Protein Puffs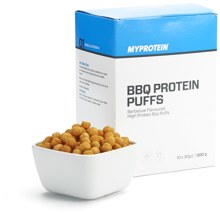 Myprotein BBQ Protein Puffs
Delicious and high in protein, Protein Bites are the perfect savoury snack to help increase daily protein without the addition of fat or sugar. Ideal as a high protein snack when on the go, these Protein Bites are great for putting in your bag, having as a quick snack, or even as an alternative to normal potato chips.
Protein Bites are available in 6 fantastic, natural flavors which include; Chargrilled Chicken, Barbecue Chipotle, Cheese & Jalapeno, and Sour Cream & Spring Onion.
Each pack delivers 15g protein sourced from a combination of soy and whey protein to support muscle growth and recovery, as well as being low in fat and sugar.*
*These statements have not been evaluated by the Food and Drug Administration. This product is not intended to diagnose, treat, cure or prevent any disease.
Please note that the labelling on this product is provided in English as a minimum. French, Italian, German, Spanish, Danish, Swedish and Finnish may also be present on a product by product basis.