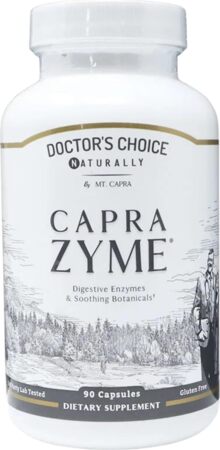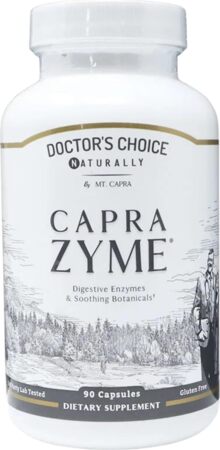 Mt Capra CapraZyme is a unique blend of digestive enzymes that also contains botanical ingredients that help process protein, carbohydrates, and dairy. CapraZyme Contains Grapefruit Whole Fruit Powder, L-Glutamine, Organic Barley Grass Juice Powder, Ginger Root Powder, Organic Barley Grass Whole Leaf Powder, Organic Oat Grass Whole Leaf Powder, Organic Wheatgrass Whole Leaf Powder, Yucca Whole Herb Powder, Aloe Vera Whole Leaf Extract, Cat's Claw Powder, and Turmeric Extract.
Bio-Active Botanicals in CapraZyme:
Ginger Root; is one of the most widely used botanicals in the world. It contains powerful protein digesting enzymes.
Yucca; (whole herb powder)
Aloe Vera; (whole leaf)
Naringin; A flavinoid found in grapefruit that contains numerous antioxidants and carotenoids.