Quick Links to Our Prices Price History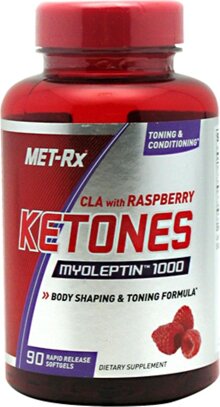 Met-Rx CLA with Raspberry Ketones
CLA with Raspberry Ketones Myoleptin 1000
MET-Rx CLA with Raspberry Ketones Myoleptin 1000 uses a 50:50 ratio of the active c9-t11/t10-c12 isomers that can support your body shaping and toning goals.*
Myoleptin CLA is designed with a balanced ratio of c9,t11 and t10,c12 isomers.

Infused with bioactive ingredients to help you achieve a healthy and toned body composition.*

Isomers may work by modulating oxidative enzyme activity as well as energy metabolism.*

Provides a concentrated source of ketones.
MET-RX IS FUEL FOR THE LEGIT STRONG.
There is a difference between looking big and being strong. True strength takes dedication.