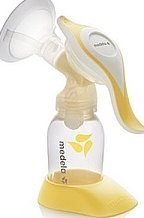 Medela Harmony Manual Breastpump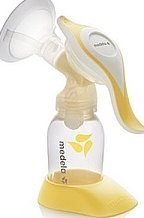 Medela Harmony Manual Breastpump
Preferred by 9 out of 10 moms!
Occasional Use - Manual - Single PumpAdvanced Pump Design:
Fewer pieces to assemble & clean
Massaging SoftFit™ Breastshield - massages while you pump.
Maximum ergonomic comfort - swivel handle for maximum comfort and flexibility
Compatible with most standard baby bottles
Preferred by 9 out of 10 moms over other manual pumps.
Lightweight & portable for on-the-go pumping.
Comfortable, massaging SoftFit™ Breastshield.
More milk in less time with 2-Phase Expression technology.
Upgradeable to electric pumping with the Symphony with Conversion Kit #67023
Upgradeable to electric pumping with the Lactina with conversion kit #67022
No batteries required.
Simulates your baby's slower, deeper suckling for maximum milk flow in less time.Harmony™ is a manual breastpump for occasional use, designed for moms who nurse their babies for most feedings.  If moms are away frequently, such as returning to work, a Medela daily-use breastpump is recommended.  For moms with babies that cannot nurse at all do to medical reasons, a Medela hospital-grade breastpump is recommended to initiate and maintain milk supply.
Contents:
1 Harmony Pump
1 SoftFit Breastshield
2 - 5 oz. Containers
2 lids
Travel Cap
Instructions
Breastfeeding Information Guide
For hygienic reasons, once this product is opened it cannot be returned.
Made in the USA
This is a single user product.  Use by more than one person may present a health risk.
* These statements have not been evaluated by the Food and Drug Administration. This product is not intended to diagnose, treat, cure, or prevent any disease.