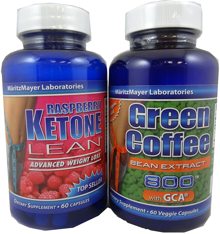 MaritzMayer Green Coffee Bean Extract with GCA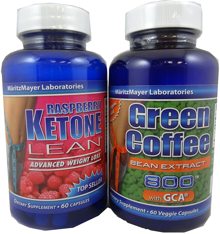 MaritzMayer Green Coffee Bean Extract with GCA
Extracted from PURE Coffee Beans
Antioxidant Support
Blood Sugar Support
Green Coffee Beans are Coffee Beans that are fresh
and have not been roasted. Coffee Beans naturally contain a compound called Chlorogenic Acid, which is the active weight loss compound in Pure Green Coffee Beans. Roasting Coffee Beans destroys the Cholorgenic Acid. Recent clinical studies and trials have shown that the specific combination of Chologenic Acid and caffeine are effective for weight loss. One particular study followed 16 people (with a body mass index between 25% and 30%) and between 22 to 46 years old. Study participants were monitored for 22 weeks and participants diets and exercise were strictly monitored throughout the study. The participants ate on average 2,400 calories a day and had a calorie expenditure of 400 calories, nowhere near the levels necessary for weight loss.


Supplement Facts:


Serving Size: 1 Veggie Capsule
Servings per container: 60
Amount Per Serving
Proprietary GCBE-800 Extract 800mg
Green Coffee Bean Extract, GCA (less than 5% caffeine)(50% chlorogenic acid)
Other Ingredients: Vegetable Cellulose (Veggie Cap).
Directions: As a dietary supplement, take 1 veggie capsule twice daily 30 minutes before meals with an 8oz glass of water.
Note: Manufacturers continually change product specifications. While we try our best to keep product descriptions up to date, they do not necessarily reflect the latest information available from the manufacturer. We are not responsible for incorrect or outdated product descriptions and/or images.

These statements have not been evaluated by the Food and Drug Administration. This product is not intended to diagnose, treat, cure, or prevent any disease.