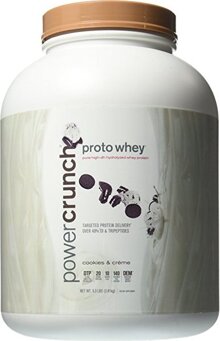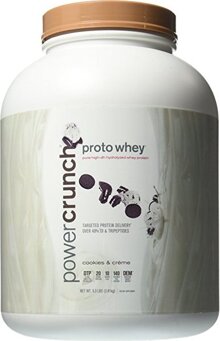 Labrada Nutrition
Triphala
Triphala: The Gentle, All-Natural Detox & Weight-Loss Support Supplement

It's 7:00 pm on a Tuesday night – far too early to hit the sack, but somehow you already feel sluggish, fatigued, and just all-around "blah." In this state, you're not sure how you're going to make it till the end of the night, let alone till the end of the week. Even your physique has seen better days; your once-trim waistline is now a softened, bloated version of what it once was. Weight just seems harder and harder to lose lately.




While a number of factors – such as a busy schedule, stressful job, or lack of exercise – could be at play, there's another "invisible" culprit that's likely having a very noticeable impact on how you look and feel: toxins. Every day, toxins from chemicals and hormones in our overly-processed foods, environmental pollutants, and even things like caffeine and alcohol bombard and wreak havoc on our bodies. Over time, these toxins build up and can leave us feeling lethargic and even prone to physical illness and weight gain. True, our bodies have the capability to naturally flush out some of these toxins – but not always at the rate by which we come into contact with them. That's why a detoxifying (or "detox") supplement is so important to our overall well-being. It will essentially pick up the slack in the toxin-removal department and get our systems back to where they need to be.

This is where Labrada's all-new Triphala support supplement comes in …

What is Triphala?

Triphala is the latest addition to Labrada's line of wellness products. As a mild detoxifying agent, Triphala is easy on your system but powerfully equipped to help remove the impurities that are slowing you down and making it hard to stay in shape. It's also rooted in time-tested tradition. Triphala, which literally means "three fruits," is an ancient herb consisting of three Indian medicinal plants – Amla, Bibhitaki, and Haritak. The fruits are dried, ground into powder, and blended in a precise method developed by ancient Ayurvedic herbalists. While these super-fruits are effective on their own, they are that much more powerful when combined. Together they provide a host of health-promoting benefits, and serve as a:

Natural detoxifying agent (alongside your body's natural cleansing processes)

Powerful weight-loss aid

Lean muscle mass enhancer

Gentle colon cleanser

Mild laxative for chronic constipation

Diuretic to rid your system of excess fluid

Protectant against stomach ulcers

Remedy for digestion problems and poor food assimilation




Given that Triphala has the ability to aid in such a wide range of health conditions, it's not surprising that medical experts such a Dr. Oz have praised its virtues. In the months ahead, a number of "me-too" Triphala products will likely surface because of this. As always, if you're looking for products with the strictest of quality control and the purest of ingredients, stick with the Labrada name.

Why Take Triphala?

If the long list of benefits above doesn't have you convinced, just think of how great you'll feel by taking Triphala. Picture having more energy, feeling more rejuvenated, and being prone to fewer nagging health problems. Triphala makes this possible in a remarkably gentle formula (which is in stark contrast to some of the harsher detox supplements out there), so you can even take it for prolonged periods of time.

Best of all, don't be surprised if you find it easier to lose weight and build more tone/definition. That's because one of the key ingredients in Triphala (Amla) has been shown to increase lean body mass and maintain healthy blood sugar levels. Meanwhile, Bibhitaki works hard to reduce the accumulation of fat and fluids in your body. This is a huge deal for those who've struggled with losing those last 10 pounds or stubborn, dangerous belly fat. Many people in these situations have just assumed that poor genetics or a slow metabolism were holding them back from their achieving their ideal weight, when in reality, their slow progress may have simply been due to a toxin build-up.

What Does the Research Say About Triphala?

A number of unbiased, peer-reviewed studies show that the benefits of taking Triphala are far-reaching and cover a broad spectrum of conditions. In fact, this article has barely scratched the surface of them. That's why we encourage you to "dig deeper into the science" by reading the scientific summary below by Monica Mollica, BSc, MSc. In doing so, you'll learn more about the ingredients, mechanisms, and overall benefits of this powerful, ancient substance – and how Triphala can help you live the most energized and fit life that you've always wanted to live!




Directions

Take 2 capsules with water about one hour before bedtime. Do not exceed 4 capsules per dose.

Nutrition Facts

†

Serving Size 2 Capsules
Servings Per Container 30
Amount Per Serving
Serving
% DV
Triphala Extract Blend
1000 mg
-
Proprietary Blends
Triphala Extract Blend (as Almalaki (Emblica Officinalis). Haritaki (Terminalia Chebula), Bibhitaki (Terminalia belerica) fruit.
*percent Daily Values are based on a 2,000 calorie diet.

Ingredients: Gelatin (capsule), Natural Bamboo Silica.

*These statements have not been evaluated by the Food and Drug Administration. This product is not intended to diagnose, treat, cure or prevent any disease.

†Nutrition Facts are a simulation of the product's "Nutrition Label". For the actual Nutrition Label please refer to the product packaging.

Warnings

Keep out of reach of children. Protect from the heat, light and moisture. Store at 15-30C or 59-86F.

Digging Deeper Into The Science

Triphala

Triphala is a fruit-extract blend with long historical use in traditional Ayurvedic practices as a first line treatment of many aliments. It has been described in the Ayurvedic litterature to rejuvenate debilitated organs 1, 2. Ayurvedic physicians use Triphala for many ailments but most importantly to treat various gastrointestinal disorders3.




---

Key benefits of Triphala

Triphala is especially popular for its following effects1-5:



- laxative for chronic constipation

- colon cleanser

- detoxifying agent

- diuretic

- protects against stomach ulcer

- helps with digestion problems and poor food assimilation




Triphala is a unique product because it gently cleanses and detoxifies the body without irritating the colon. Unlike other, harsher laxatives, Triphala can be taken and used to alleviate constipation on a longer-term basis. Its mild "scraping" action cleans the little pockets in the colon (known as rugae), where crud lodges over time. Triphala is very gentle in its action.




There are indications that Triphala also might have other health promoting effects. Scientific studies carried out in the past two decades have validated many of the ethno-medicinal claims and researches have shown Triphala to possess free radical scavenging, antioxidant, anti-inflammatory, anti-pyretic (anti-fever), analgesic, antibacterial, anti-mutagenic, wound healing, anti-cariogenic, anti-stress, adaptogenic, hypoglycemic, cholesterol lowering, anti-cancer, chemo- and radio-protective effects3, 6-15.




Triphala's cancer protective4,16-18, antibacterial19,20 and immune boosting21,22 effects are especially supported in scientific research. Gallic acid has been identified as one major substance in Triphala that confers the anti-cancer action23. A recent study showed that Triphala also has beneficial effects on the vasculature24. In addition, recent studies show that Triphala might help with fat loss and waist reduction25,26.




---

What does triphala contain?

Triphala, which literally means "three fruits," is a blend of extracts from the Indian medicinal plants amla, bibhitaki and haritaki1, 2. The fruits are dried, ground into powder, and blended in a precise manner developed by the ancient herbalists. Triphala is a reservoir of health promoting polyphenols, which explains its diverse effects for a wide range of health conditions12.




The three herbs that comprise triphala all have potent healing properties1,2:




Amla a.k.a. Amalaki (emblica officinalis)
Commonly known as Indian gooseberry, Aamla (also called Amalaki), is considered one of the best healing and rejuvenating herbs in the traditional Indian system of medicine the Ayurveda3. Amla is a strong natural antioxidant containing 20 times more vitamin C than orange juice. In India, Amla is known especially for its ability to strengthen the immune system, reducing inflammation and assisting the bowels27.




Main constituents in Amla28:

| | |
| --- | --- |
| Organic acids: | Ascorbic acid (Vitamin C), Tannin |
| Bioflavonoids: | Quercetin, Kaempherol |
| Polyphenols: | Gallic acid |
| Cytokinins: | Zeatin (a plant hormone) |




Haritaki (terminalia chebula)
Of the three fruit extracts contained in triphala, Haritaki has the strongest laxative effect. The herb also has astringent properties. Haritaki is considered to be the best herb for the digestive system and lungs. Further, in high doses it exerts beneficial effects on blood lipid profiles, which can help protect against atherosclerosis and cardiovascular disease29.




Main constituents in Haritaki28, 30:

| | |
| --- | --- |
| Tannins: | Tannic acid, gallic acid, chebulic acid |
| Anthraquinones: | Sennoside A |
| Triterpenoid glycosides: | Chebulosides, arjunin |




Bibhitaki (terminalia belerica)
Bibhitaki is a rejuvenator with both laxative and astringent properties. It eliminates excess mucous and is a good treatment for a variety of lung conditions, including bronchitis and asthma. Bibhitaki has a specific drying, astringing and strengthening action on the mucous membranes throughout the body, especially in the lungs, intestines and urinary system.




Main constituents in Bibhitaki28:

| | |
| --- | --- |
| Triterpenoids: | Cardiac glycoside, saponins, bellericoside, bellericanin |
| Sterols: | ß-sitosterol |
| Tannin: | Gallic acid, ellagic acid |




---

How to use Triphala?

Triphala is a blend of botanicals that you drink like tea or take in capsule form for its wide range of therapeutic effects. If you wish to take more than what's recommended, increase the dose progressively and drink lots of water.