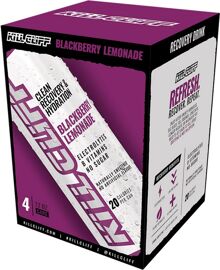 Kill Cliff The Recovery Drink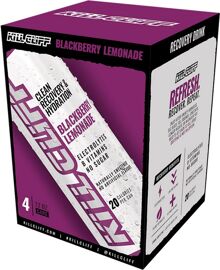 Kill Cliff The Recovery Drink
KillCliff
CLEAN RECOVERY & HYDRATION ELECTROLYTES
B-VITAMINS
NO SUGAR
15-20 CALORIES
Clean Recovery and Hydration. KILL CLIFF Recovery Drinks are perfect after sweaty workouts, big rides, full rounds, long days, longer nights, or whenever you need to get back to full speed. Quitting is not an option.
Blend of electrolytes, plant extracts, vitamins, enzymes, and other functional ingredients. No artificial colors or flavors. Sugar free, gluten free, and only 15-20 calories per can. Refresh. Recover. Repeat.
Created by a Navy SEAL. KILL CLIFF is proud to be an Official Partner of the Navy SEAL Foundation. A portion of the proceeds from every KILL CLIFF Recovery Drink sold goes towards supporting these warriors and their families.