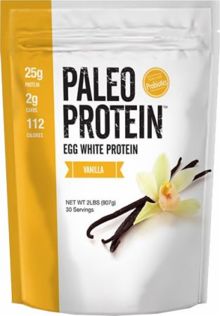 Julian Bakery Paleo Protein Powder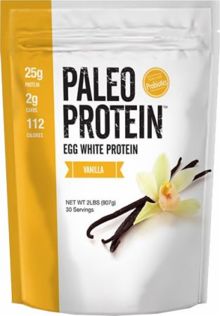 Julian Bakery Paleo Protein Powder
Optimal Paleo Protein Supplementation!
Paleo Protein is easy to digest, tastes delicious and is 100% Paleo. Makes a perfect after-workout drink boost energy levels.*
great for muscle-building
high of protein
gluten free
soy & gmo free
Paleo Protein is high-protein, easy-to-digest and can help you reach or maintain your wellness and weight loss goals. Paleo Protein powders do not clump and are easy to mix.
Two Protein sources are available:
Paleo Protein 100% egg white protein. A truly a pure form of protein. Sourced from egg farms in the U.S.A. that treat their chickens humanely. Egg white protein has a complete essential amino acid profile, which promotes optimal recovery from challenging workouts.
Paleo Protein 100% beef protein. Pure Hydro Beef (Grass-fed beef protein, tested free of hormones & antibiotics)—an entirely new protein source only recently made available on a commercial scale. Containing no allergens, bovine protein is an amazing alternative for those on dairy-, soy-, and/or egg-free diets.Butter.