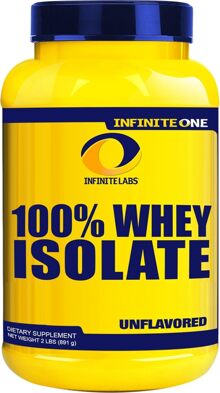 Infinite Labs 100% Whey Isolate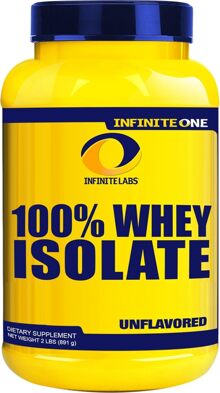 Infinite Labs 100% Whey Isolate
A PERSONALIZED APPROACH TO SPORTS NUTRITION.
Infinite One 100% Whey Isolate: provides a high-quality macronutrient protein formula with high amounts of naturally occurring amino acids utilized by the body.*
Protein is essential in any nutrition regimen, regardless of age or activity, offering a catalyst to the body for protein synthesis and muscle development.* Naturally unflavored with no fillers, this advanced formula will provide your body with the pure, clean, high-quality protein you require to fuel your muscles while supporting overall recovery.*
DON'T WORRY BECAUSE
INFINITE ONE IS HERE TO HELP!
With Infinite ONE 100% Whey Isolate, you have a pure, clean protein source to build on. Add additional Infinite ONE products to stack with your protein shake.*
Infinite ONE
FAT BURNING SHAKE:
100% Whey Isolate
Green Tea Extract
Green Coffee Bean
Clarinol CLA
Infinite ONE
PRE WORKOUT SHAKE:
100% Whey Isolate
Beta Alanine
L-Citrulline
L-Norvaline
Remember that all Infinite ONE products have a recommended dosage that should not be exceeded when mixing with other supplements or making your own.*
NO FILLERS. NO FLAVORING.
KNOW EXACTLY WHAT YOU'RE GETTING.