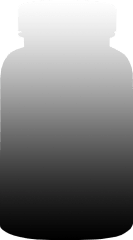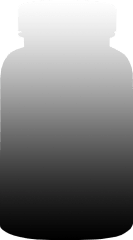 EFFECTIVE CRAVING CONTROLLER & ENERGY BOOSTER
A REFRESHING BLEND OF NATURAL EXTRACTS
ENERGIZE YOUR BODY AND REDUCE APPETITE
CONVENIENT OPTION WHENEVER YOU NEED A BOOST
STAY ACTIVE AND REACH YOUR WEIGHT LOSS GOALS
SHRED EXCESS FAT STORES QUICKLY
We've all experienced the midday slump where all you want to do is eat a gallon of ice cream and take a nap. So, you reach for the "diet" sodas or sugar-packed energy drinks to make it through another hour – but what if there were a better option? IdealBurn is a quick, convenient, sugar-free pill that can be taken anytime, anywhere for a long lasting energy boost and powerful appetite control. With green coffee bean, green tea, Slendesta, and more, IdealBurn is the healthy, natural option to keep you energized and on track for your weight loss goals.
IdealBurn is designed with natural extracts that burn fat, increase energy levels, and control appetite. Green coffee bean provides chlorogenic acid to balance blood sugar levels and prevent fat accumulation[1] while Slendesta increases CCK levels, signaling to your brain that you're full for far better appetite control.[2]
Power your body with the fat burning duo of green tea and caffeine, two natural ingredients that activate thermogenesis[3] and send energy surging through your veins.[4] IdealBurn invigorates your body and your mind while helping you stay on track with your diet, exercise, and daily responsibilities. IdealBurn is exactly the pick me up you need – without the added sugar, calories, or carbonation!
Enjoy a refreshing boost and long lasting appetite control and be well on your way to your ideal shape and ideal life.
References [+]
References [-]
[1] Aitani M, Seki E, Shimoda H. Inhibitory Effect of Green Coffee Bean Extract on Fat Accumulation and Body Weight Gain in Mice. BMC Complementary and Alternative Medicine. 6:9. (2006).
[2] Douglas Laboratories. Gly-Sea-Max: Helps Moderate Normal Glycemic Response After Meals. Pittsburgh, PA. 2006.
[3] Shixian Q, et al. Green Tea Extract Thermogenesis-Induced Weight Loss by Epigallocatechin Gallate Inhibition of Catechol-O-Methyltransferase. Journal of Medicinal Food. 9:4. (2006): 451-458.
[4] Astrup A, et al. Caffeine: A Double-Blind, Placebo-Controlled Study of its Thermogenic, Metabolic, and Cardiovascular Effects in Healthy Volunteers. The American Journal of Clinical Nutrition. 51:5. (1990): 759-767.
* RESULTS MAY VARY