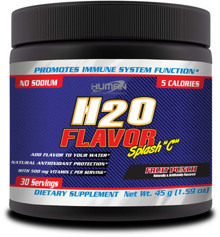 Human Evolution Supplements H2O Flavor Splash C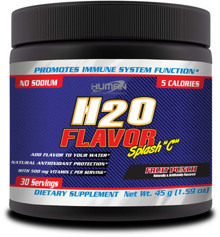 Human Evolution Supplements H2O Flavor Splash C
Each container has 30 servings of delicious health supporting flavor.*
#OverRideYourLimits
Completely Clear
No Artificial Colors Added!
ADD FLAVOR TO YOUR WATER*
NATURAL ANTIOXIDANT SUPPORT*
500mg VITAMIN C PER SERVING
Vitamin C plays is an imperative component of many vital functions in the body. Its collagen supporting capabilities include maintenance and repair of tissues like skin, joints, blood vessels, bones, and teeth. It is critically important in wound healing and is an important and powerful antioxidant.*
Its antioxidant ability may help reduce free radicals. Free radicals are created during normal cellular activity.* Antioxidants like vitamin C protect cells and allow for potentially increased growth and maintenance of cells during periods of heavy exertion.*
Each container has 30 servings of delicious flavor.