Quick Links to Best Prices Price History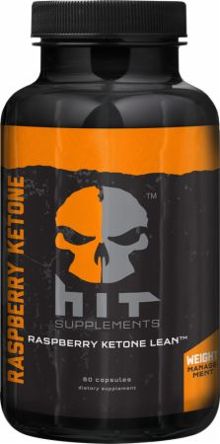 HIT Supplements Raspberry Ketones
The Perfect Answer for
Maximum Fat-Loss.
Helps Suppress Appetite*
Helps Break Down Fat Cells*
Natural Thermogenic*
Promotes Healthy Fat-Loss*
Performance Matters
Tired of typical fat burners overloading you with stims? Then get HIT RASPBERRY KETONES for an incredible and powerful all natural fat-burning compound.
How We Made It Right
Raspberry Ketone
Extract
Ketones enhance the release of the Lipase enzyme, responsible for freeing fatty acids from the fat cell during the process of fat utilization.
African Mango
Extract
Reduce body fat via increased leptin sensitivity to stimulate lipolysis and regulate the amount of fat stored in the body.
WHAT Do Raspberry Ketones Do?
HIT Raspberry Ketones is an incredible and powerful all natural fat-burning compound containing raspberry ketones in pure and potent form. Raspberry Ketones are suggested in some studies to assist the body's ability to increase fat loss while preserving lean muscle because they are able to aid in the metabolism of fats.* Raspberry Ketones is an extracted compound found in fresh raspberries and has been discovered to be similar to the composition of other powerful fat loss ingredients like capsaicin and synephrine.* Supplementing a proper diet and exercise program with Raspberry Ketone extract like the premium form found in this HIT product can help you get rid of the excess body fat you've been working so hard to lose!*