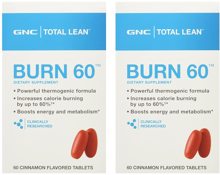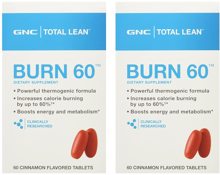 Stimulant Free, Metabolic Amplifier Complex
Target Fat Cell Signals to Impact Metabolism, Satiety and Energy Balance
Triggers Fatty Acid Metabolism for a Lean Sculpted Physique
Fueled by Clinically Tested CLA and Trisynex to Support Healthy Body Composition
Reach Your True Physical Potential
Physio-Burn is the latest innovation in helping support a lean, ripped physique. It's as demanding as you, leveraging specific metabolic pathways in the body to fuel your metabolism as you strive to sculpt the lean, healthy body you want.
Physio-Burn Works
Its distinct, clinically studied components influence metabolic pathways as you push to sculpt a razor- sharp physique.* This is not a stimulator; it's a multi-dimensional, research-based weapon designed to help impact markers of fat metabolism & satiety.
The first component is the endo-modulating blend, highlighted by a compound known as Trisynex. Trisynex is a blend of cetylated fatty acids and modified cellulose, clinically shown to support improved body composition and influence key markers, adiponectin and leptin, hormones secreted by fat cells that play a key role in fat metabolism and energy balance.*
The second major component, CLA, has been scientifically shown to impact metabolism lean muscle tissue and improve body composition.*
The third component is a non-stimulant green tea extract that supports healthy metabolism without the jitters.*
The revolutionary three-pronged attack combined with the enclosed fat-slashing diet and exercise program helps to support your goal of reaching your true genetic potential and achieving the sculpted body you deserve.
* These statements have not been evaluated by the Food and Drug Administration. This product is not intended to diagnose, treat, cure, or prevent any disease.