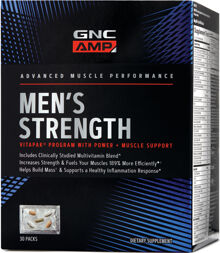 GNC Men's Strength Vitapak Program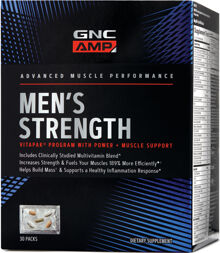 GNC Men's Strength Vitapak Program
Includes powerful sports multivitamin*

Increases strength better than ordinary creatine*

This Powerful, Clinically StudiedSports Multivitamin Formula Includes Critical Components To Fill Nutrient Gaps Common In Athletic Men.

Amplified Creatine 189

Take Less And Get More. This Clinically Studied Formula Has Been Proven To Get Into Muscles And Increase Strength Better Than Ordinary Creatine.In A Clinical Study, This Form Of Creatine Yielded 189% Muscle Uptake With Only 25% Of The Ordinary Dose When Compared To Ordinary Creatine Monohydrate.
More