Quick Links to Best Prices Price History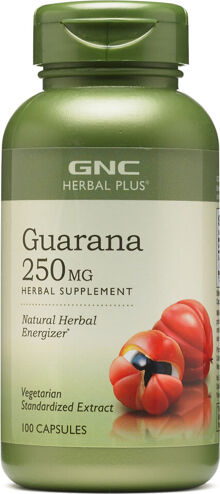 Guarana is a natural source of caffeine that has invigorating properties.*
Each capsule contains 250 mg of Guarana Seed Extract standardized to provide 36% Caffeine = 90 mg.
Standardized herbs provide uniformity of a single plant chemical batch after batch. Each extract delivers a quantified and measurable level of the targeted active ingredient in every serving. This active ingredient is considered by science to be the key ingredient responsible for the herb's health benefits.
For more information about Whole Herbs Vs. Extracts