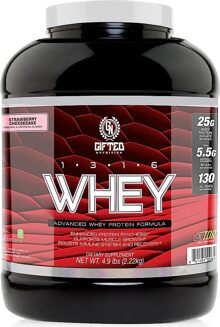 Gifted Nutrition 1316 Whey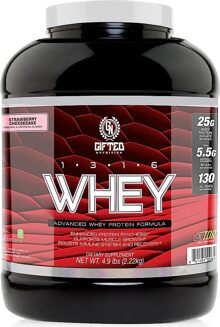 Gifted Nutrition 1316 Whey
1316 Whey
This premium whey protein formula assists in boosting immune system and recovery, and helps to enhance protein synthesis..
Advanced Whey Protein Formula!*
Enhanced Protein Synthesis!*
Supports Muscle Growth!*
Boost Immune System and Recovery!*
The key to producing better absorptions of protein in the body is the introduction of enzymes. IGNITOR is a uniquely formulated enzyme blend designed to specifically release the BCAAs and glutamine from whey protein.
Does Your Protein Have Wellmune?
Wellmune speeds your immune system's recovery to help you stay healthy after intense exercise.*
Wellmune boosts your immune system to help you stay healthy after intense workouts, enabling you to train harder and longer.*
Wellmune helps your immune system recover from tough workouts.*
Strengthen Immunity
Wellmune is a natural supplement ingredient that is clinically proven to help strengthen your immune system and speed up system recovery system in the critical post workout phase. This unique ingredient powers the ability of Gifted Nutrition 1316 Whey to help athletes stay healthy before and after intense workouts.
What Is IGNITOR?
The key to producing better absorption of protein in the body is the introduction of enzymes. IGNITOR is a uniquely formulated enzyme blend designed to specifically release the BCAAs and glutamine from whey protein. In a simulated gastrointestinal study, the amount of IGNITOR in one serving of Gifted Nutrition Ulitmate Iso Whey releases more leucine, more total BCAAs and more glutamine than the competing blend. Each scoop contains a dose of IGNITOR enzyme technology for maximum effectiveness.*
References
1 http://www.jssm.org/vol8/n4/3/v8n4-3text.php