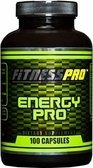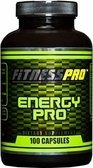 A ground-breaking formula that energizes your body thus maximizing your performance, with the aim to motivate your life.

This explosive formula helps to maintain vitality, energy, concentration, memory, sexual balance, fight anemia, fatigue, nervous attacks, the lack of spirit, stress, helps metabolism using fats, circulation disorders, elimination of cholesterol, stimulates sexual desire, elevate the longevity and acts like an antioxidant.

Ideal for people who feel tired fast and for those who want to increase their energy levels.

We have selected several of the best natural products that increase energy production such as DHEA, Siberian Ginseng, Muira Puama, Green Tea, Suma and Iron.

Supplement Facts:

Serving Size: 2 Capsules
Servings Per Container: 50

Amount Per Serving:
Iron (Ferrous Fumarate) 25 mg 138%
Eleuthero Root 300 mg
Green Tea Leaves 200 mg
Korean Ginseng 100 mg
Yohimbe Bark 100 mg
Suma Root Powder 50 mg
Muira Puama Bark 50 mg
DHEA 20 mg

Other Ingredients: White Rice Flour, Gelatin
from Capsule, Magnesium Stearate.

Directions: Take 2 capsules daily, as an energy supplement.

Note: Manufacturers continually change product specifications. While we try our best to keep product descriptions up to date, they do not necessarily reflect the latest information available from the manufacturer. We are not responsible for incorrect or outdated product descriptions and/or images.

These statements have not been evaluated by the Food and Drug Administration. This product is not intended to diagnose, treat, cure, or prevent any disease.