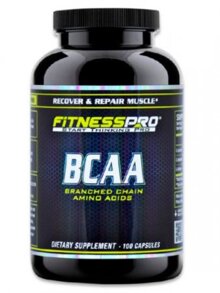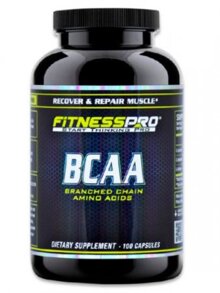 Branched chain amino acids (BCAA) consists of three amino acids:The body uses these amino acids
to promote healing of injured tissue, speed recovery and protects against catabolism (muscle tissue breakdown).
BCAA account for one third of all
the protein in muscle tissue, this makes them highly important in helping to build muscle and provide energy to muscle cells.
BCAA are particularly present in muscle tissue
. They play critical roles relevant to exercise performance and the maintenance and growth of skeletal muscle tissues.
BCAA furnish major sources of constituents
for the biosynthesis of other amino acids, such as L-Glutamine and L-Alamine, which are important carbohydrate precursors and fuel for the gut.
Supplement Facts:
Serving Size: 2 Capsules
Servings Per Container: 50
Amount per Serving:
L-Leucine
500 mg
L-Isoleucine 320 mg
L-Valine 440 mg
Other Ingredients: Gelatin from Capsule,
White Rice Flour, Magnesium Stearate.
Directions: Take 2 capsules after workout.
Note: Manufacturers continually change product specifications. While we try our best to keep product descriptions up to date, they do not necessarily reflect the latest information available from the manufacturer. We are not responsible for incorrect or outdated product descriptions and/or images.
These statements have not been evaluated by the Food and Drug Administration. This product is not intended to diagnose, treat, cure, or prevent any disease.