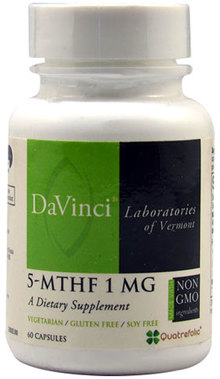 DaVinci Laboratories 5-MTHF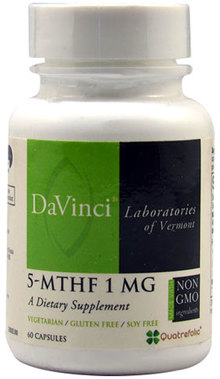 DaVinci Laboratories 5-MTHF
Telomere Benefits 60 caps
Dietary Supplement
Support Healthy Aging and Telomerase Activity*
-Vegetarian
-Gluten free-Soy free
We pledge total truth in labeling. Our family of products containts only the purest and most potent ingredients. Guaranteed.
Suggested Use: As a dietary supplement, Adults take 1 capsule once or twice daily, or as directed by your health care practitioner.
Supplement Facts:
Serving size: 1 capsule
Servings per container: 60
Amount per serving:
Astragalosides 250 mg
yielding Astragaloside IV 25 mg
Other Ingredients: Vegetable cellulose (capsule), microcrystalline cellulose, vegetarian leucine.
Color of this product may vary due to color variations of the natural ingredients.
Caution: If you have an autoimmune disease or if you are taking immun-suppressants, consult with your healthcare practitioner before taking this product.
Warning: If pregnant or nursing, or planning to become pregnant do not take this product. Keep out of reach of children. Store in a cool, dry place.
*This statement has not been evaluated by the Food and Drug Administration. This product is not intended to diagnose, treat, cure or prevent any disease.
Dietary Considerations:
Gluten Free
Vegetarian
Soy Free
Non-GMO

Delivery Formats:
Capsules (vegetarian)