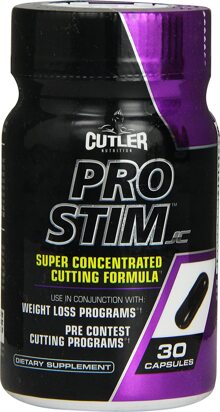 Cutler Nutrition Pro Stim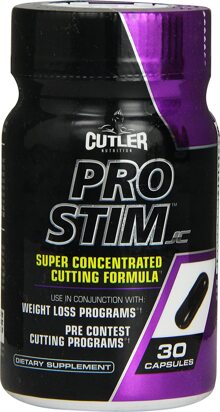 Cutler Nutrition Pro Stim
Precision Cut!
PRO STIM is a highly specific, very precise selection of ingredients designed to help burn excess fat. PRO STIM may be especially useful for Professional Athletes that want to get lean prior to competition. This dietary Fat Burner is not for everyone, however. It's very intense and makes use of some of the most dynamic CNS stimulants and thermogenic-enhancing compounds we've ever seen. In fact, Jay Cutler himself uses PRO STIM 4-8 weeks before getting on stage. We don't know of a better endorsement than when the greatest bodybuilder of this era uses it himself.*
Professional Quality Fat Burner*
CNS Stimulant & Thermogenic*
Pro Stim Results!
PRO STIM is a specifically engineered product in the fat burning category. The ingredient profile is innovative and cutting edge. PRO STIM helps promote fat loss, increased endurance, and long lasting energy—all without hindering your athletic performance. Promoting a healthier body composition is key to continued gains, and lasting results. The CNS stimulants and thermogenic-enhanced compounds in PRO STIM promote increased energy expenditure, which may help your body to burn calories at a higher rate for a longer period of time.*