Quick Links to Best Prices Price History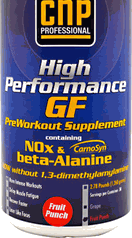 More Intense Workouts
Laser-like Focus
Delayed Muscle Fatigue
Faster Recovery
Great Taste
More Intense Workouts
More Intense Workouts
Laser-like Focus
Laser-like Focus
Delayed Muscle Fatigue
Delayed Muscle Fatigue
Faster Recovery
Faster Recovery
Great Taste
Great Taste
Peptide Bonded Glutamine
Peptide Bonded Glutamine - Boosts Anabolism; Improves Health and Digestion.
Carnosyn beta-Alanine
Carnosyn beta-Alanine - Delays the onset of muscle fatigue. Train more intensly, recover faster, gain more lean tissue.
Arginine
Arginine - Nitric Oxide Generation, Anti-catabolic. Decreases tissue regrowth times. Can be used by the body to manufacture Ornithine. Ornithine stimulates Human Growth Hormone.
Glycine
Glycine - Draws water to muscle tissue. Also is a precursor for glutathionemuch needed by stressed athletes.
Cysteine
Cysteine - The rarest of the amino acids. The limiting factor in glutathione production, much needed by hard training athletes.
Taurine
Taurine - Osmotic osmoregulation.
Leucine
Leucine - BCAA. Assists in bodyfat loss. Effective at preventing muscle wasting.
Vitamin B6
Vitamin B6 - Amplifies the function of many amino acids in the body especially cysteine and arginine. Has been shown to increase the oxygen carrying capacity of hemoglobin, thereby improving athletic performance. Also is an important precursor in the body for the manufacture of Carnitine burns stored fat and reduces lactic acid build-up in muscle during exercise. More effective than supplementing with L-carnitine.
Glucose
Glucose - Used to stimulate production os a small amount of insulin in order to direct/transport amino acids to muscle tissue.
NO CARB LOADING NECESSARY!
NO CARB LOADING NECESSARY!