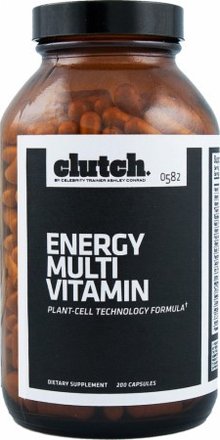 Clutch Energy Multivitamin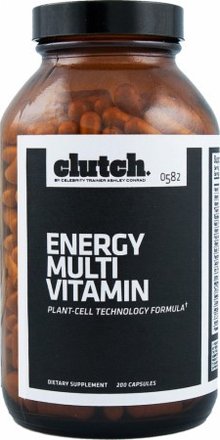 Clutch Energy Multivitamin
created by celebrity trainer ashley conrad
since 2008, clutch products have been a behind-the-scenes secret to the world's top professional athletes, a-list celebrities, fitness icons and runway models. Created by celebrity trainer Ashley Conrad, this exclusive arsenal of cutting-edge products is designed to help transform your body from the inside out. No stimulants. No artificial ingredients. No gluten, no junk that slows your body down. That's Clutch.
first platinum multivitamin.
CREATED BY CELEBRITY TRAINER ASHLEY CONRAD, Energy Multi-vitamin is an advanced multivitamin + mineral supplement made using Plant-Cell Technology. Plant-Cell Technology is a new and innovative approach to manufacturing vitamins and minerals in which ingredients are "grown" in a full-food matrix. In studies, it has been suggested that this cutting-edge technology absorb up to 187% better than the leading usp/synthetic vitamin.* Better Absorption means better energy. Better energy means more intense workouts. More intense workouts mean bigger results. Having common sense when formulating a multivitamin, that's Clutch.
formulated using plant-cell technology
100% plant-cell ingredients
formulated for energy and focus*
187% better absorption than the leading usp/synthetic vitamin*