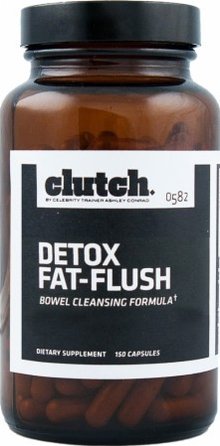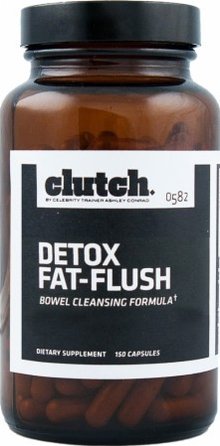 created by celebrity trainer ashley conrad
since 2008, clutch products have been a behind-the-scenes secret to the world's top professional athletes, a-list celebrities, fitness icons and runway models. Created by celebrity trainer Ashley Conrad, this exclusive arsenal of cutting-edge product's is designed to help transform your body from the inside out. No stimulants. No artificial ingredients. No gluten, no junk that slows your body down. That's Clutch.
Slim waistline in a bottle.
Created by celebrity trainer Ashley Conrad, Detox Fat-Flush is a gentle bowel cleanser formulated to boost metabolism.* Stress, processed food, sugar and high-protein diets can cause toxins to build-up inside the body, making it difficult to lose body-fat. Detox Fat-Flush is formulated to help give your body a fresh start by supporting the natural cleansing of toxins from the bowel that can cause water-retention and stomach bloating.* Cleansing your body. Purifying your temple. Getting lean without spending extra hours at the gym. That's Clutch.
supports healthy body composition*
boosts metabolism*
promotes definition*