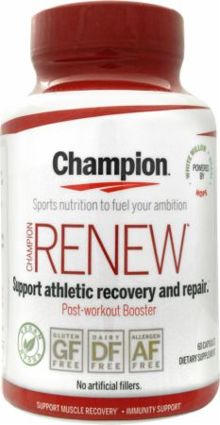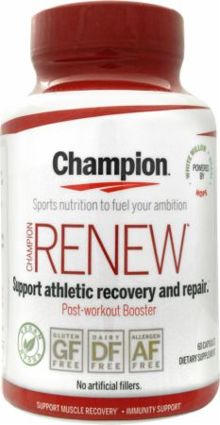 Post-Workout Support
Promote Muscle Repair & Recovery.*
• BCAAs to Prevent Catabolism
• Tumeric & Botanical Extracts for Inflammation Response Support*
Champion Renew helps rejuvenate your body after every training session, so you can feel ready to do it all over again sooner. Finish every workout with a renewing mix of natural and powerful ingredient second to none.
Support muscle recovery with branched-chain amino acids (BCAAs) that help prevent muscle breakdown.
Turmeric may help support a healthy inflammation response.