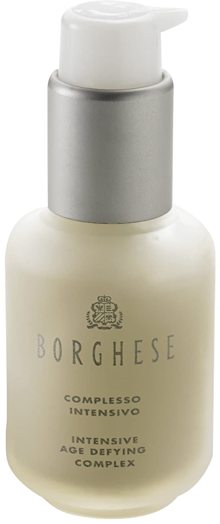 Borghese Complesso Intensivo Intensive Age Defying Complex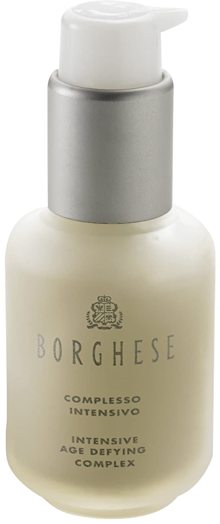 Borghese Complesso Intensivo Intensive Age Defying Complex
A lightweight lotion for advanced age defying and firming. It provides a pro-active environmental shield against factors that cause cellular destruction, offering skin a respite to begin self-repair. Complesso Intensive is infused with skin nourishing ingredients and provides the first line of defense against aging and harmful environmental aggressors.
Tuscan Cellular Complex - Contains a powerful protein synthesizer to boost cellular energy, as well as bio-available natural botanical extracts and Tuscan grain proteins.
Protects and rebuilds skin's natural collagen matrix.
Brightens the skin and minimizes fine lines and wrinkles.
Evens dull, dark skin tones leaving a velvety, soft texture.
Vitamins C and E - Botanicals that defend the skin against environmental damage.
Made in USA
* These statements have not been evaluated by the Food and Drug Administration. This product is not intended to diagnose, treat, cure, or prevent any disease.