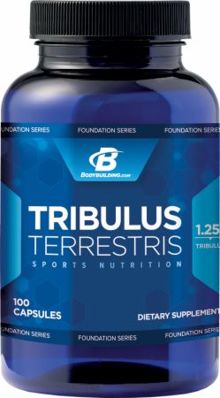 Bodybuilding.com Tribulus Terrestris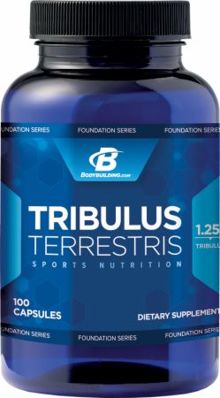 Bodybuilding.com Tribulus Terrestris
Tribulus
Terrestris
1250
milliGrams of
tribulus
Pop Test: Tribulus Terrestris is an herb that may support the natural release and production of testosterone already within normal levels.*
Test Trigger: Tribulus may also support lean mass, exercise recovery, and sexual health!*
Product Details:
Tribulus Terrestris is a vine plant with a long history of widespread use. Historically, Tribulus has been used in ancient Greece, India and Africa to support overall well-being.*
More recently, people around the world have started taking Tribulus to support testosterone release, encourage muscle development, and support healthy libido function.*
Tribulus offers natural, herbal testosterone support.* It contains no chemicals or synthetic additives. Tribulus Terrestris contains a minimum of 45% saponins for superior results.*
SPORTS NUTRITION
Here at , our goal is to help people like you meet your health, fitness and appearance goals through information, motivation and supplementation. We want you to have every possible tool at your disposal, so we constantly add more articles, videos, workouts, diet plans and transformation stories to our website. We've also developed a full line of our own nutritional supplements that—when combined with the right workout and nutrition program—will help you reach your goals. All products have been formulated to the highest standards with high-quality, effective ingredients that produce real results. If you aren't completely satisfied with any product, return it any time for a full refund.