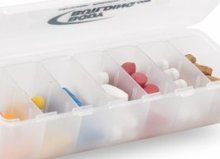 Bodybuilding.com Deep Pocket Pill Organizer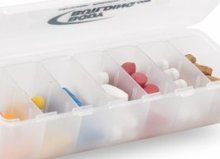 Bodybuilding.com Deep Pocket Pill Organizer
7 DEEP POCKETS FOR EVERYDAY OF THE WEEK!
The Deep Pocket Pill Organizer has seperate compartments that can be used for a variety of vitamins or herbs.
Deep pockets designed to hold vitamins, supplements, and medication
Rounded bottoms in compartments make removing pills easy
Snaps securely closed
Lid has logo
Logos on Product May Vary.