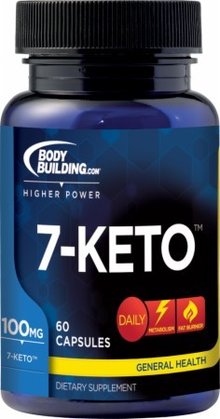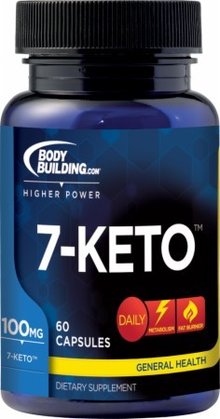 7-Keto
100
milliGrams of
7-keto
Low-fat, low-cal, and low-carb: pure transformation-making protein.
Tastes incredible, mixes easily, digests quickly - perfect for post-workout recovery!
Transform your way with 100% Whey Power - nothing but the best.
Product Details:
7-Keto is a non-hormonal metabolite (breakdown product) of DHEA. Just like DHEA, 7-Keto is created naturally in your body. When combined with a fat loss diet and exercise, 7-Keto supplements might help you burn fat and reveal hard-earned muscle.*
Studies suggest that regular 7-Keto supplementation can support an increase in metabolic rate and help you burn more calories.* 7-Keto might also promote a positive environment for protein synthesis, which is beneficial for building muscle.*
7-Keto supports total-body transformation. Build your ideal body with exercise, diet, and the support of 7-Keto.*
SPORTS NUTRITION
Here at , our goal is to help people like you meet your health, fitness and appearance goals through information, motivation and supplementation. We want you to have every possible tool at your disposal, so we constantly add more articles, videos, workouts, diet plans and transformation stories to our website. We've also developed a full line of our own nutritional supplements that—when combined with the right workout and nutrition program—will help you reach your goals. All products have been formulated to the highest standards with high-quality, effective ingredients that produce real results. If you aren't completely satisfied with any product, return it any time for a full refund.