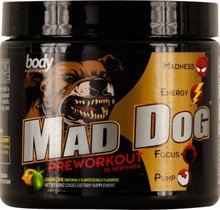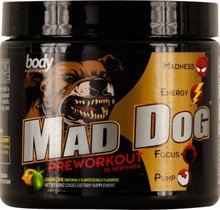 A strong pre-workout with a formula that provides massive pumps, explosive strength and insane energy.
Are you one of the Mad Ones?
Are you one of the ones who's never able to settle for just an average workout? Do you swear by the mantra "no pain, no gain"? Do you refuse to stop even after you've dropped? Do you demand the most insane pumps and frenetic vascularity known to man? Do you clamor for the rapid energy and explosive strength of a pitbull?
Does this describe you? Yes?!
Good, then you belong with us Mad Dogs.