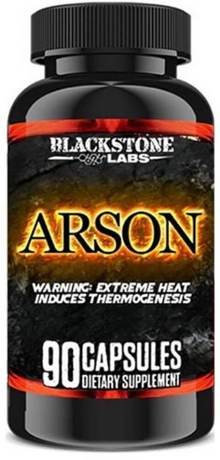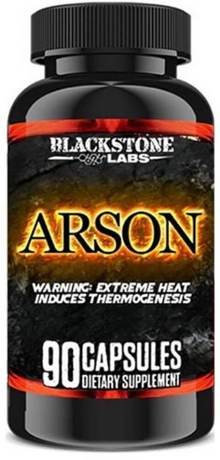 Blackstone Labs Arson Fat Burner
Blackstone Labs announces Arson Fat Burner as its newest to their lineup. We have been told that this one is going to be the strongest of them all. So, if you had taken King Cobra you can only imagine what Arson is going to bring to the table. Although, there is not a lot of information on this product yet, we are excited to see what Arson will contain. Expectations are going to be very high since Blackstone Labs is known for their products' strength.
Early reports about Arson Fat Burner have shown that one should expect ingredients such as caffeine, yohimbe, and grains of paradise to give Arson some of its effectiveness.
Get ready! Once Arson hits the market you will surely want to grab a bottle for yourself to get that ideal summer physique by melting the pounds away.