Quick Links to Best Prices Price History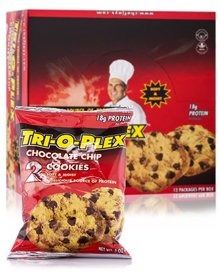 Black Lion Research Prolactrone
Product Information
Black Lion Research Prolactrone 90 capsule

Prolactrone is a supplement that solves the problem of elevated prolactin levels. Often bodybuilders are faced with dealing with the effects of elevated prolactin. These effects include sexual disfunction, growth of breast tissue, and for some lactation.

Obviously these are unwanted side effects that must be managed. Current medications used in the treatment of prolactinemia have many negative side effects as well so you trade one set for another. Often these medications will only be used for a couple weeks because the side effects are so severe. With Prolactrone this is not the case as Prolactrone is 100% non toxic and can be used safely for as long as is necessary. Prolactrone has no negative sides. Prolactrone can safely and effectively lowers prolactin levels.1

Directions: 1 capsule 1-3 times daily. Take 1-2 capsules at a time. Take multiple doses several hours apart. Take with food if you experience nausea.

Warning: Ldopa is a strong supplement and can have interactions with other medications. Please check this list for potential interactions before using Prolactrone. Always consult a doctor before starting a new supplement program. Avoid Heavy depressants and iron supplements when taking prolactrone.
Other Ingredients: Cellulose, Magnesium Stearate, Silicon Dioxide, FD&C Blue #1.
These statements have not been evaluated by the Food and Drug Administration. This product is not intended to diagnose, treat, cure, or prevent any disease.
1: Individual results may vary. Reviews are based on the experiences of a few people and you may not have similar results.