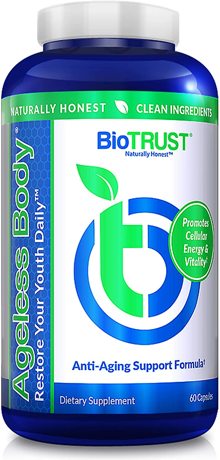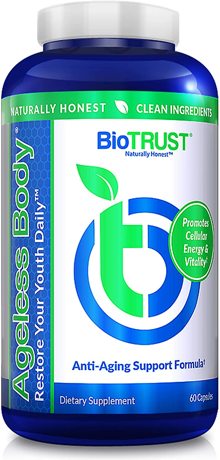 Our supplement formulation contains ingredients extremely effective for decelerating the cellular aging process, including Turmeric (as CurcuWIN), Sensoril, Setria reduced Glutathione, CoQ10, and a buffered form of Vitamin C.

Increases collagen production to tighten and firm skin, combats cellular aging and oxidative stress, and promotes detoxification.

Our unique formulation combats cellular aging due to the special properties of compounds found in Turmeric, like Curcumin, a potent antioxidant that has powerful effects on markers of aging and inflammation. CurcuWIN is the most potent, longest lasting form of Curcumin on the market today.

Simply take two (2 capsules) once daily with a meal. For added aging support, take two (2) more capsules with another meal.

Independent laboratory testing ensures potency and purity. GMP quality assured. No sugar and no artificial sweeteners, flavors, colors or preservatives added. Gluten-free, soy-free, and non-GMO.
More