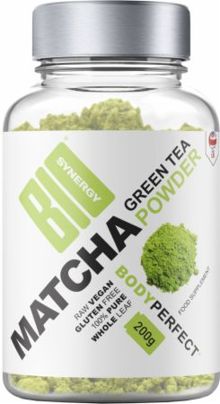 Bio-Synergy Matcha Green Tea Powder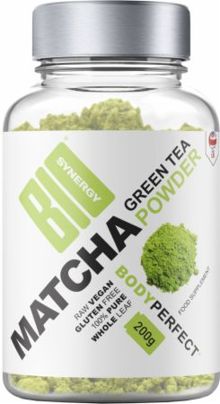 Bio-Synergy Matcha Green Tea Powder
Feel the powerful health benefits of Matcha Green Tea
Get the best of the natural world
Noticeable results after only one month
Completely pure and natural
What is Body Perfect Matcha Green Tea?
Matcha Green Tea has been use for thousands of year, but Bio-Synergy is bringing it into the 21st Century with this high-quality powder formula. Bio-Synergy Matcha Green Tea can help you get the powerful health benefits of millennia of practice in a format that fits into even the busiest daily schedule.
Who is Body Perfect Matcha Green Tea Suitable for?
Matcha Green tea is made from unfermented leaves and reportedly contains the highest concentration of powerful antioxidants called polyphenols, or powerful antioxidants. Antioxidants such as polyphenols in matcha green tea can neutralize free radicals and may reduce or even help prevent some of the damage they cause. So to lose weight and feel great, pick up a bottle of Bio-Synergy Green Tea.
How to use Body Perfect Matcha Green Tea
For optimal results, add 1 scoop to water or favourite juice or smoothie or if feeling adventurous add to your favourite recipe.
Do not exceed the stated recommended daily dose. This product is a food supplement and therefore should not be used as a substitute for a varied diet and a healthy lifestyle. Store in a cool dry place, out of the reach of young children.