Warning: This product is not currently available at any store.
Click the button above and PricePlow will email you when the first store has it in stock!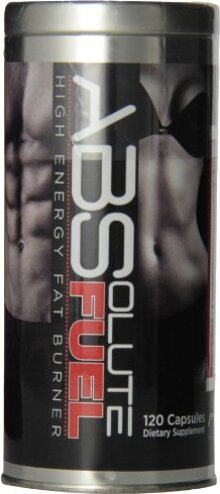 Bio-Science Institute ABSolute Fuel
HOW DOES ABSOLUTE FUEL WORK?
Absolute Fuel's herbal combinations and intermediaries work together to support proper functionality of energy production pathways.* Absolute Fuel simultaneously promotes glucose regulation and satiety in the brain through a structured natural sugar molecule which has 10,000 times the effect of glucose on the hypothalmus gland, which is responsible for controlling hunger.*
WHAT CAN ABSOLUTE FUEL DO FOR YOU?
Absolute Fuel can effectively and naturally assist in your weight loss efforts by:
Increasing your metabolism at rest*
Supporting your body's glucose regulation – promoting fewer fluctuation means more steady-state glucose and supports less storage of body fat*
Promoting a healthy appetite level- less hunger helps with better dietary compliance*
WHAT IS SPECIAL ABOUT ABSOLUTE FUEL?
Absolute Fuel is the first weight loss support system to utilize the latest cutting edge thermogenics, lipolytic enhancers and glucose regulators collectively on one amazing product.* Simplified, it helps you burn more calories at rest and support your body's ability to burn fat through the use of chemical messengers.* Your body responds by releasing fat from storage so it can be used for energy.* This process starts working within the first hour after ingestion.* Absolute Fuel contains only the most powerful 'standardized' forms of pharmaceutical grade herbs and raw materials.
ABSOLUTE FUEL PROUDLY FEATURES THE INGREDIENT
IRVINGIA GABONENSIS
Scientists have published results from an extensive test series concluding that the nut from the Irvingia Gabonensis Tree assists in fat burning.* A double blind trial, a placebo experiment and a strict calorie restricted study were performed under scientific controlled conditions. The results suggested the usefulness of this supplement.*
Some subjects taking Irvingia Gabonensis experienced weight loss, increased metabolism and reduced body fat.* Others supported healthy cholesterol and glucose levels already within normal range.* The studies suggests that Irvingia Gaonensis helps control appetite and cravings.* Some subjects reported eating less because they felt satisfied longer.*
This combination of results makes it evident that Irvingia Gabonensis is one of the most promising weight loss ingredients available today.*