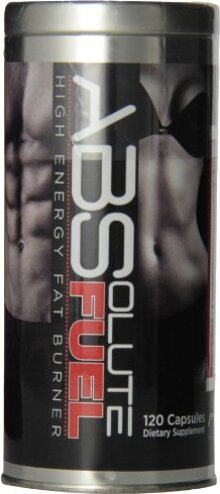 Bio-Science Institute ABSolute Fuel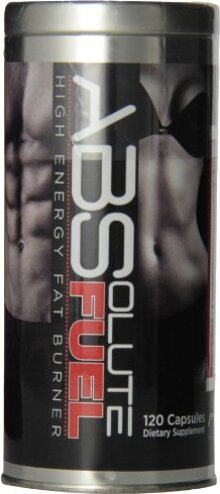 Bio-Science Institute ABSolute Fuel
Xtreme Results
Encourages a Cut and Defined Physique*
Promotes Extreme Energy and Endurance*
Helps Elevate Mood and Enhance Focus*
BioScience Institute introduces our most advanced product combining cutting edge stimulants with essential elements that assist in a crash-free landing while restricting jittery side effects. If you are a serious fitness enthusiast looking for an effective and natural dietary supplement, then look no further. Maximize your performance goals by adding ABSFUEL Xtreme to your intense training, sustainable diet and healthy lifestyle.*
Ingredient Highlights
ABSFUEL Xtreme is a super-strength thermogenic formulated to encourage a cut and defined physique and promote extreme energy and endurance. This dietary aid is a unique blend of pharmaceutical-grade ingredients boasting natural ability to attack body's fat storage and pump up lean muscle mass. BioScience Institute proudly uses the most effective combination of Guarana extract, Rauwolscine and Irvingia gabonensis to produce the most potent natural fat burner available.*
Guarana Extract
Guarana extract contains a powerful stimulant known as guaranine. High performance trainers have utilized guaranine because of its intense effects on fat metabolism. This caffeine-like stimulant may demonstrate benefits of appetite suppression accompanied with extreme mental focus and improved physical stamina. Some studies suggest that Guarana extract improves cognitive function and helps in weight reduction.*
Rauwolscine
Rauwolscine is a cutting edge ingredient that sends energy levels soaring. It can also assist in targeting stubborn fat around the midsection. Commonly called Alpha-yohimbine, it is known by industry leaders to be effective at destroying visceral fat. This natural alkaloid is a central nervous system stimulant, and is heralded as an aphrodisiac.*
Irvingia Gabonensis
Irvingia gabonensis is better known as the African mango seed. Test results have been published about the dramatic effects that this ingredient can have on weight loss. Studies showed that Irvingia gabonensis helps control appetite and cravings. Some subjects reported eating less because they felt satisfied longer. Other research suggests that Irvingia gabonensis might also reduce fat cell growth and increase the breakdown of fats.*
120 Capsules
Serving Size: 2 Capsules
Servings Per Container: 60
Amount Per Serving
Amt
%DV
Proprietary Blend
1093.4mg

Guarana Extract

†

Irvingia Gabonensis

†

Caffeine Anhydrous

†

Green Coffee Bean Extract

†

Raspberry Ketone

†

Green Tea Extract

†

Choline Bitartrate

†

Piperine 98%

†

Rauwolscine (Alpha-Yohimbine)

†

Chromium Picolinate

†

Mineral and Trace Mineral Complex

†
* % Daily Value is based on a 2,000 calorie diet. Your daily values may be higher or lower based on your calorie needs.
† Daily Value (DV) not established.
IngredientsOther Ingredients: Magnesium Stearate as Lubricant. 
As a dietary supplement take 1 capsules twice a day for the first three days in the morning and afternoon. If well tolerated increase dose to 2 capsules twice a day. Do not take in evening as it may lead to insomnia. Allow at least 5 hours between servings. Do not exceed 4 capsules per day. Drink plenty of water to avoid dehydration.
Warnings
This product is only intended to be consumed by healthy adults 18 years of age or older. Do not use if you are pregnant or nursing. Not intended for use by persons who are overly sensitive to caffeine or aspirin, suffer from high blood pressure, heart disease, psychiatric disease, difficulty urinating, depression, recurrent headaches or if you are taking a MAO inhibitor or ADHD drugs. Do not take with cold medicine that contains Ephedrine, Pseudoephedrine, PPA or caffeine-containing products. Consumption contrary to warning may cause adverse health effects. Consult with your physician prior to use if you have any medical conditions or are taking any prescription drugs. Discontinue use and immediately consult your health care professional if you experience any adverse reaction to this product. Do not use if safety seal is broken. Store in a cool dry place away from light. Keep out of reach of children.
Athlete Disclosure: It is recommended that you consult your sports organizations for restrictions governing the use of this dietary supplement.