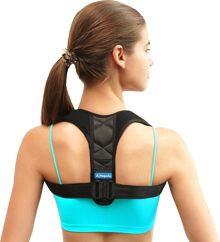 Applied Nutriceuticals Osteo-Sport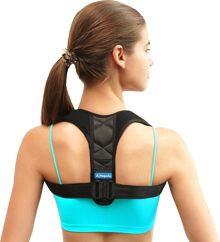 Applied Nutriceuticals Osteo-Sport
The Joint Support Formula Designed Specifically For Athletes!
Osteo-Sport is a multi-functional joint support designed specifically for athletes; from the weekend warrior to elite professionals. It contains Applied Nutriceuticals' proprietary Joint-Glide Mobility Complex, which naturally reduces inflammation caused by over-use and rigorous exercise.
It is also designed to stimulate your body's production of synovial fluid - which helps lubricate and cushion joints and tendons.*
Unlike many other joint support products, Osteo-Sport also incorporates our exclusive CGC2 Joint Regeneration Matrix which promotes collagen synthesis and aids in the regeneration of connective tissue. A potent anti-catabolic, Osteo-Sport also supports lean muscle and recovery after training or stress by suppressing cortisol and promoting nutrient delivery into tendons, cartilage and ligaments.*
Osteo-Sport comes in convenient, easy-to-swallow capsules and you only need 3-5per day (depending on body weight – see dosage chart for details).*
Aids in the recuperation and regeneration of cartilage, tendons and joints
Suppresses cortisol and promotes nutrient delivery into connective tissue
Promotes production of synovial fluid for smoother joint movement
Osteo-Sport Frequently Asked Questions
Q: What makes Osteo-Sport different than other bone and joint health products?
A: Osteo-Sport employs a completely different approach to joint support. Rather than focusing solely on the long term healing benefits of glucosamine and chondroitin, Osteo-Sport combines short, intermediate, and long-acting factors that have been scientifically proven to aide in joint tissue repair while also cushioning, lubricating and reducing inflammation quickly. The result is faster, more complete relief.*
Q: I'm not an athlete but still need a joint support product. Will Osteo-Sport work for me?
A: Absolutely. Athletes put greater stress and demands on their joints, tendons, and muscles, so many times traditional products don't deliver adequate relief. Osteo-Sport's multi-angle approach provides benefits to more different types of joint-related issues than other products so it will work for less active people.*
Q: Is it safe to use Osteo-Sport for long periods of time, or should I cycle it?
A: Osteo-Sport is very safe and can be taken continuously for both new and old injuries. It also serves as a great preventative supplement, as it helps keep connective tissue healthy and less prone to injury.*
Q:Why is vitamin C necessary in the formula?
A: Vitamin C is an important part of the Osteo-Sport formula, because it converts proline to hydroxyproline, the main substance needed for the formation of collagen which is what aids in the natural development of tissue remodeling.*
Q: Who can benefit from taking Osteo-Sport?
A: This product is useful for any male or female over the age of 18 and who is had or currently has bone, tendon, or joint issues. It also can safely be used by anyone who is simply looking to maintain good connective tissue health. Virtually everyone can benefit from this product.*
Q: What supplements do you recommend while taking Osteo-Sport to maximize results?
A: We recommend whey protein supplementation, with a goal of attaining 1-1.5 grams of protein per day per pound of bodyweight. Additionally, we strongly encourage the use of an essential fatty acid product with omega 3/6/9 and a good multivitamin with minerals.*