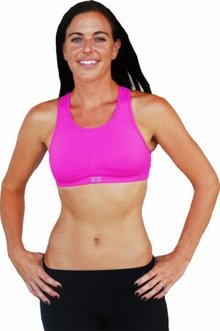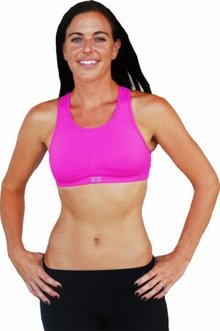 Important Shipping Information
The item will be shipped separately from the supplier and may take up to 5 business days for delivery. Trust us - it's worth the wait!
Additional Images:
Click to Enlarge
Zensah has developed the most comfortable running sports bra. The sports bra is made with innovative Zensah Fabric allowing for ultimate comfort.

The Zensah Running Sports Bra features moisture wicking technology that keeps you dry, even after the toughest workouts. The racerback allows for free movement. Zensah has the best sports bra on the market for runners, athletes, and any active woman. The 15 different color choices make it the most colorful running sports bra.

With a seamless construction and Zensah fabric, the Zensah Sports Bra prevents chafing. This high-performance running sports bra offers superior comfort and support, as well as giving you the option to add color to your workout

The Zensah Sports Bra fits all body types. It is able to be used from everything from running to soccer to yoga.
View Size Chart
|
View How To Measure
Size
S/M
M/L
L/XL
Bust/Chest Size
32 ABC - 34 AB
34 ABC - 36 AB
36 ABC - 38 AB