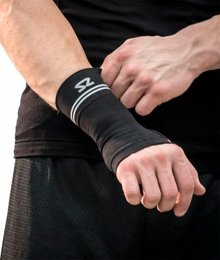 Zensah Compression Arm Sleeves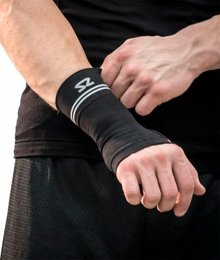 Zensah Compression Arm Sleeves
Important Shipping Information
Zensah Compression Wrist Sleeve will be shipped separately from the supplier and may take up to 5 business days for delivery. Trust us - its worth the wait!
The Zensah Compression Wrist Sleeves features Advanced +Compression Technology – fold bottom cuff over double lines for extra compression. The fabric is moisture wicking and odor preventing. It features extremely soft Zensah fabric and is able to be worn all day.
Unlike traditional wrist braces, the Zensah Compression Wrist Sleeve is lightweight and provides a full range of motion. The hole for the thumb ensure the wrist sleeve stays in place.