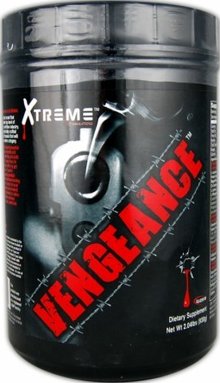 Xtreme Formulations Vengeance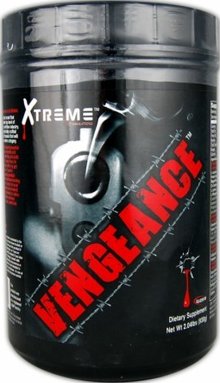 Xtreme Formulations Vengeance
Vengeance...
No Compromises....Accept No Substitutes.
Xtreme Formulations Vengeance is in the top level of innovation to the sports nutrition industry. We now present our masterfully crafted pre workout nitric oxide formula that will help revolutionize an entire category.
This product in one of the most powerful N.O. formula ever created.* Results will NOT diminish over time like they did with all the others that have let you down in the past, in fact the pumps may get better with continued use.* If you're looking for an average pump product please continue looking as this formula is far too strong for your needs. If on the other hand you demand a high quality formulated nitric oxide product there's no need to look back, just train with a VENGEANCE!
Skin Tearing Pumps*
Roadmap Vascularity*
Increased Energy*
Supports Hypertrophy*