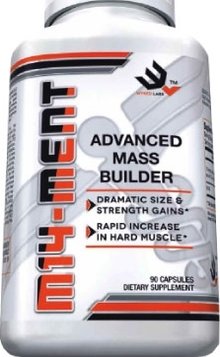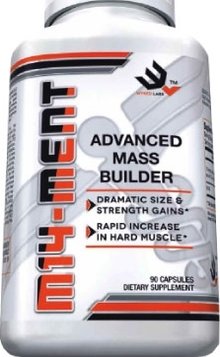 The R&D engineers at WYKED LABS that brought bad boy 7-MENT-Alpha
to the market have executed their latest mission in MASSIVE GAINS; M14-MENT. Their squad of size-synthesizing, super-engineers have deployed a dangerously potent duo in this pro hormone powerhouse; the original, unmatched mass facilitator 7-MENT-Alpha paired with the untouchable testosterone-accelerator M14, erecting an unprecedented rank amongst rivals.
10 X the Strength of Testosterone
Ballistic Anabolic Ability
Powerful Potency
Plateau Abolition
Incredible Core Strength
Massive Size Gains
Lean Mass Generation
M14-MENT's arsenal of hormone-synthesizing compounds
target the matrices of muscle cells, intracelluar invasion of prohormone precusors employs the infantry of anabolic mayhem, making size and strength gains seem like childs play. Coupled with resistance training, this prohormone authority will trigger an avalanche of anabolic combustion, unlocking testosterone potential and obliterating genetic restrictions on mass making.
M14-MENT's formula boasts ten times the anabolic ability
of testosterone, poaching your pleateau and engaging unlimited muscle hypertrophy. WYKED LABS M14-MENT serves up an assault of hyper-anabolism, inflating the volume and potency of your body's natural mass making hormones. The results are visibly rock hard results, remarkable mass generation and demonstrable increase in weight, strength, and size.
Supplement Facts:
Serving Size: 1 Capsule
Servings per Container: 90
7a-methyl-estra-4-en-3,17-dione 5mg
M14AD 20mg
Other Ingredients: Geltain, magnesium stearate, FD&C Red#3, Yellow #6.
Suggested Use: Take 2-4 capsules daily for optimal results. Do not exceed 6 capsules in a 24 hour period.
Note: Manufacturers continually change product specifications. While we try our best to keep product descriptions up to date, they do not necessarily reflect the latest information available from the manufacturer. We are not responsible for incorrect or outdated product descriptions and/or images.

These statements have not been evaluated by the Food and Drug Administration. This product is not intended to diagnose, treat, cure, or prevent any disease.