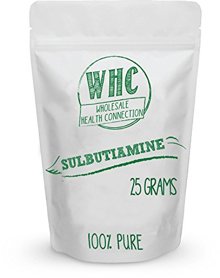 Wholesale Health Connection Sulbutiamine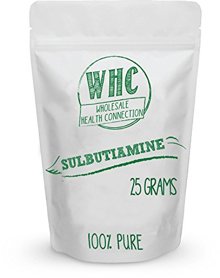 Wholesale Health Connection Sulbutiamine
Sulbutiamine is a synthetic molecule which consists of two thiamine (Vitamin B1) molecules bound together by a sulfur group

Sulbutiamine is commonly used as a nootropic supplement to reduce fatigue, enhance short and long term memory, improve mood, and provide an overall sense of general well-being.

Sulbutiamine can pass the blood-brain barrier more efficiently than Thiamine supplements.

100% Satisfaction Guarantee: Buy with risk free confidence. If you're unhappy with your order for any reason, let us know and well will provide a full refund, no questions asked.

Now you can buy 100% Pure Sulbutiamine Powder in bulk straight from the source and save with wholesale supplement pricing. Don't waste money on pills, tablets, encapsulations, or capsules.
More