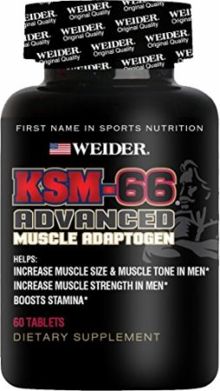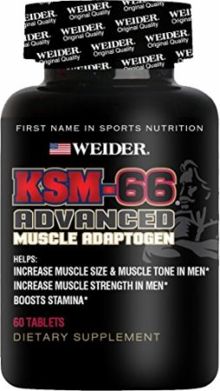 KSM-66 ADVANCED MUSCLE ADAPTOGEN
is the best form of Ashwaganda. This clinically studied nutrient helps the body adapt to changing physiological environments. As athletes push the limits of biology, KSM-66 promotes responses to keep your body fueled and ready to take on physical challenges.
Why
As athletes, we require our bodies physiological responses to work at an elevated level. If we are working out to become stronger, have more endurance or stamina, we need to have the correct biological response to create that result. KSM-66 has been clinically studied to show support in providing that response.
When
Take 600mg per day at any time but preferably in the morning with food.
Results
Supports a decrease in perceived stress*
Promotes cognition*
Promotes cardio-respiratory endurance*
Promotes muscle strength and recovery*
Promotes weight management*
Promotes serum testosterone levels within a normal range*
Supports immune response*
Promotes a healthy response to fatigue*
Helps elevate sports performance*