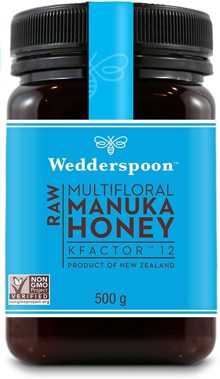 Wedderspoon Manuka Honey Active 12+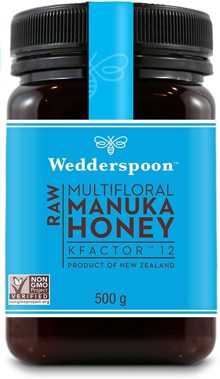 Wedderspoon Manuka Honey Active 12+
Wedderspoon 100% Raw Organic Manuka Honey Active 12+ Description
At Wedderspoon Organic, we bring you the finest in organic products because we know quality &authenticity matters.
We guarantee:
Honey that is free from Chemicals & Pesticides
Antibiotic and GMO free honey
Hives are made from environmentally friendly material.
Our honeys have been harvested following strict Organic New Zealand guidelines.
Directions
No need to refrigerate once opened.
Disclaimer These statements have not been evaluated by the FDA. These products are not intended to diagnose, treat, cure, or prevent any disease.