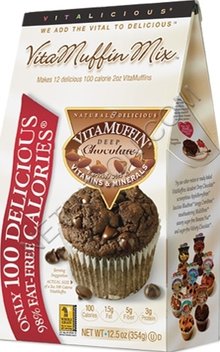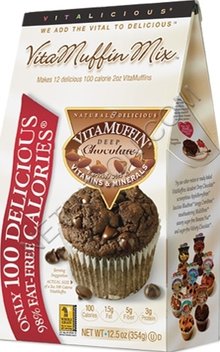 Low Fat
With Fiber and Protein
100 Calories per serving
No Trans Fats or Cholesterol
Contains Vitamins and Minerals
Follow the easy-to-prepare baking instructions or add your own special ingredients for a one-of-a-kind recipe indulgence. Substitute VitaMuffin mix for traditional mix in any recipe and cut your calories and fat while adding fiber and nutrients, without sacrificing taste.
The Banana flavor is sugar free.