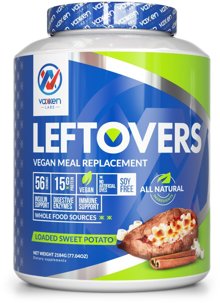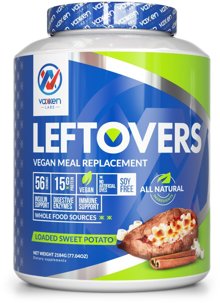 MANAGE WEIGHT BY BOOSTING YOUR METABOLISM --- Plant based meal replacement which takes longer for your body to metabolize. The longer your body works at metabolizing the plant protein from this organic protein powder, the better your body becomes at burning the extra fat.

STOP HUNGER CRAVINGS --- Formulated with nutrients to make you feel satisfied. That way, you will want to eat less than you usually do. Now you can stick to your vegan diet and still enjoy the benefits of a quick meal replacement. The best part is you can use this protein powder to easily make protein shakes and take them with you wherever you go.

PACKED WITH HEALTHY, ORGANIC INGREDIENTS IN EVERY SCOOP--- Our organic pea protein powder is made from real food sources such as sweet potatoes for healthy carbohydrates and long-lasting energy. It's 100% vegan, contains 15g of protein per serving and is Soy-FREE, Lactose-FREE, and Gluten-FREE with NO Artificial Dyes. How about an organic protein shake with only 165 calories per scoop and all natural ingredients to make you feel good about your diet?

IMPROVES DIGESTIVE SYSTEM TO HELP BURN FAT --- Includes digestive enzymes like Amylase, Papain, and Bromelain, which allows your digestive system to burn fat more efficiently. It also includes probiotics and other ingredients designed to support a healthy immune system.

A HEALTHIER BODY OR YOUR MONEY BACK --- If Leftovers, our premium meal replacement mix doesn't help you manage your weight, improve your digestive system, or stops your hunger cravings, let us know and we will make it right. All our products come with our 30-day 100% satisfaction guaranteed.
More