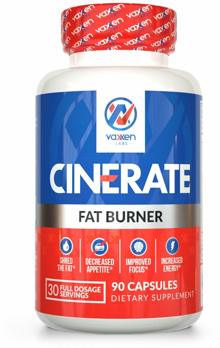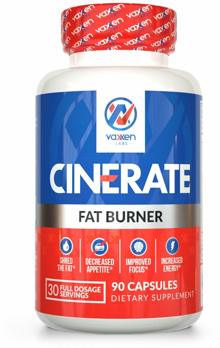 POWERFUL FAT BURNER - Scientifically proven to quickly burn unwanted fat, allowing your workouts to be much more efficient.

APPETITE SUPPRESSANT - Cinerate will suppress your appetite, which means you'll see faster results and reach your fitness goals much faster.

STAY FOCUSED - Made with natural and powerful ingredients that will increase your energy levels and improve your mental focus.

CONTAINS TEACRINE - Delivers focus, extreme energy, and concentration to help you breakthrough any performance plateaus. All with no crashes or jitters.

MADE IN THE USA - Proudly made in the USA with the highest quality ingredients and the highest standards for manufacturing.
More